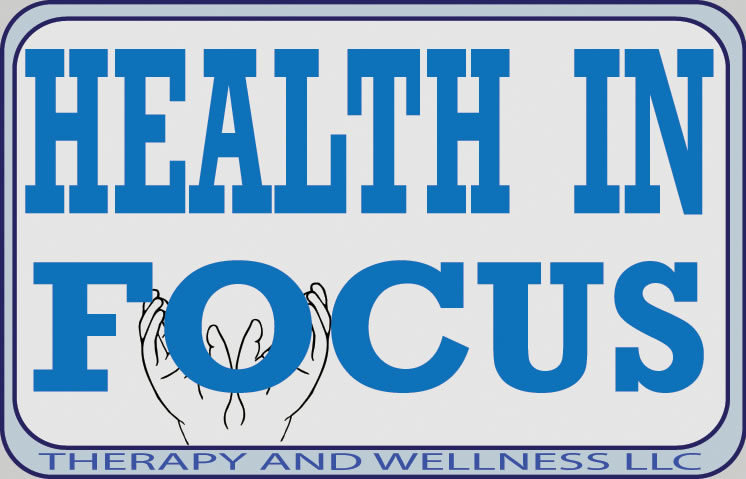 Our Mission
We at Health in Focus use advanced hands-on techniques in both the therapy and the wellness divisions to educate, motivate, encourage and assist consumers in their quest for health.
Our Programs
Health in Focus Therapy & Wellness offers a variety of programs to meet your needs.
To reach our office, call (602) 331-7330 or email us at healthinfocus@aol.com for more information about these programs or to find out which one is best for YOU.
We provide general and specialized Physical Therapy and relaxation, therapeutic and medical Massage services. We now have many allied health and alternative choices.
Carol Ristau P.T. RCST®, and Kelly Mollison MS,CCC-SLP are trained in techniques taught through the Upledger institute, founded by John Upledger, D.O. to bring osteopathic techniques to other healthcare professionals. http://www.upledger.com
Carol Ristau P.T. RCST®, Kelly Mollison MS,CCC-SLP RCST® are registered through the Biodynamic Craniosacral Therapy Association of North America (BCTA/NA). It is a non-profit organization supporting practitioners and schools of the biodynamic model of craniosacral therapy, as developed by Franklyn Sills, in the lineage of William Garner Sutherland, DO, Rollin Becker, D.O. Jim Jealous, D.O. and others.
Biodynamic Craniosacral Association of North America---Carol Ristau http://www.craniosacraltherapy.org
Carol Ristau and Kelly Mollison received their foundation training in Biodynamic Craniosacral Therapy by Michael Shea of www.michaelsheateaching.com
Therapy and Rehabilitation Programs
All therapists are trained to treat a variety of diagnoses, both chronic and acute. We specialize in the treatment of fibromyalgia, but also treat more traditional therapy needs. Our specialized techniques are especially useful for the treatment of headaches, back pain, chronic fatigue, osteoarthritis, rheumatoid arthritis, and general chronic pain. Patients also come to Health in Focus Therapy & Wellnessfor treatment of orthopedic conditions and pre- and post-operative care. In addition, craniosacral techniques are invaluable in addressing temporal mandibular disorders, which may affect the jaw, head, and neck.
In the therapy and rehabilitation division of Health in Focus Therapy & Wellness, we make sure that your tissues are prepared and at the appropriate stage before teaching you specialized movements and exercises. Our therapists established the following Four-Phased Approach to care:
PHASE 1
Reduce postural restrictions with hands-on techniques
PHASE 2
Teach specific movements for individual joints (micro-movements)
PHASE 3
Integrate these movements into total body motions; then progressing to functional daily actions
PHASE 4
Strengthen and refine daily activity behaviors, movements and posture
Wellness! Program
Our wellness program integrates our 4 phases into your focus on ongoing health. This program allows former patients and people who are heath minded to maintain their wellness and therapeutic gains through continued customized sessions. Treatments may include a variety of craniosacral and myofascial techniques, fitness, stretching or sports enhancement programs. We pride ourselves on helping Wellness! clients to continue to feel great between sessions!
**Gift certificates available for cash programs!**
Health in Focus Therapy & Wellness (602) 331-7330
---
Health in Focus Therapy And Wellness LLC
3819 E. Indian School Road
Phoenix Az 85018
Phone: 602-331-7330
Fax: 602-331-7344