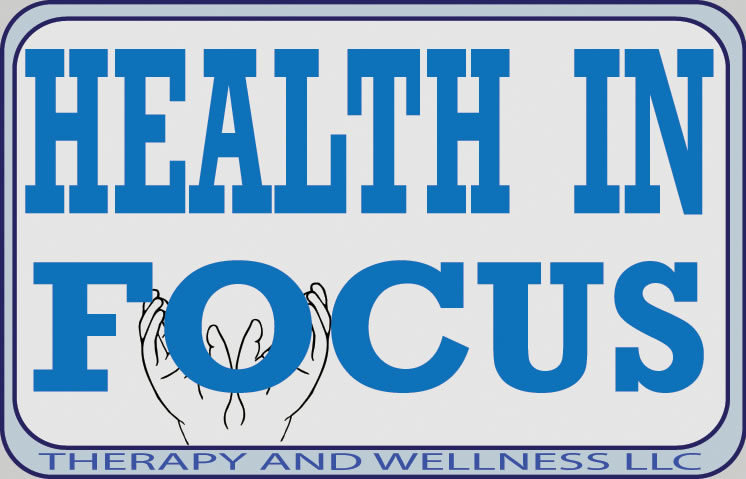 Frequently Asked Questions
At this time, the questions pertain to craniosacral therapy only. Massage and acupunture questions will be answered in the future.
How does your therapy differ from other therapy practices?
Practitioners at Health in Focus spend up to one full hour or more depending on practice area with patients at each visit, primarily providing hands-on techniques. Our therapists do a complete postural evaluation and work with you to realign your body, release restrictions, and stretch your fascia all for the purpose of helping you feel your best!
What is craniosacral therapy?
Craniosacral therapy is a gentle, non-invasive method of treatment that focuses on the rhythm of the craniosacral fluid that flows from the head down to the tailbone and back. Restrictions that inhibit the flow of this fluid can cause patients to not feel their best. By monitoring and encouraging the flow of the cerebral-spinal fluid, our therapists aid the body in healing. See our definitions page for more information.
What is the difference between chiropractors and craniosacral therapists?
Both chiropractors and Physical Therapists who use craniosacral techniques generally have the same goal in mind when working with patients. Craniosacral therapy tends to be gentler and less jarring than chiropractic work and avoids rebound. Craniosacral therapists perform mobilization whereas chiropractors generally perform manipulation. Mobilization is a slow, sustained movement to the fascia or joint performed by our therapists to decrease pain and increase mobility. Manipulation is typically a quick and forceful movement of a joint although many Chiropractors are now using gentler techniques. The main thing to understand is that both types of practitioners do have the same goal in mind, they just go about attaining that goal with different techniques.
What can I expect during and after craniosacral treatments?
During most treatments, you will lie on your back fully-clothed. Many patients describe the therapy as do nothing therapy because they don't always feel anything while the therapist works on them. Afterwards you may feel very relaxed, even sleepy, and you will need to drink a lot of water--up to two times what you normally drink. This will enable your body to flush out any toxins that may have been stirred up by therapy.
What kinds of problems can craniosacral therapy help?
Craniosacral therapy has been successful for treating headaches, fibromyalgia, chronic fatigue, osteoarthritis, rheumatoid arthritis, back pain, and generalized chronic pain, as well as injuries from auto accidents, repetitive motion, and sports activities.
How many treatment sessions will I need?
This will depend on the nature of your diagnosis and other factors, such as how long you've had the problem(s). Our therapists will give you a complete postural evaluation at your first visit, along with your first treatment session. By the third visit, many patients will be able to determine whether the treatments are helping.
Does insurance cover your treatments?
Many insurance plans offer out of network benefits and our staff will be happy to check on your specific coverage. Alternatively, you may be able to take advantage of one of our cash-pay programs. We do accept VISA and MasterCard for your convenience.
What are your cash-pay programs and how do they differ from using insurance?
The wellness part of our clinic provides services on a cash-pay basis. These programs are designed to help you feel your best by helping you maintain good health and reduce everyday tension. When you see us for these programs, you agree that insurance may not be billed. We keep a chart outlining your concerns, our treatment plan, session notes and outcomes. You determine the interval between visits and our therapists will work with you to establish goals for each treatment session.
The focus is on you!
---
Health in Focus Therapy & Wellness
3819 E. Indian School Road
Phoenix AZ, 85018
Phone: 602-331-7330
Fax: 602-331-7344